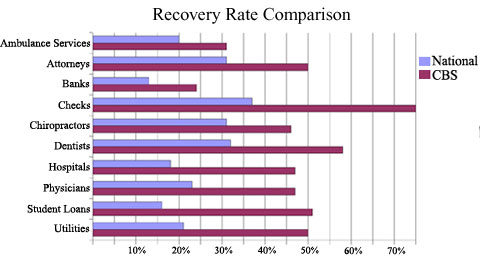 CBS...Your Full-Service Credit Partner.
Our collectors are certified on FDCPA, FCRA and healthcare collections.  Certification is through ACA, NCRA and MDHBA.


Our ability to educate, monitor, collect and report is evidenced by the fact that our clients enjoy recovery rates that are double or triple the national average.

By cutting costs, improving cash flow, and helping credit grantors define quality performance in credit management, CBS is well prepared to serve its client's needs as we enter our second century of operation.


Because credit is such an essential part of our economy, we're constantly developing more efficient
and effective programs to help busineses and consumers better manage credit..