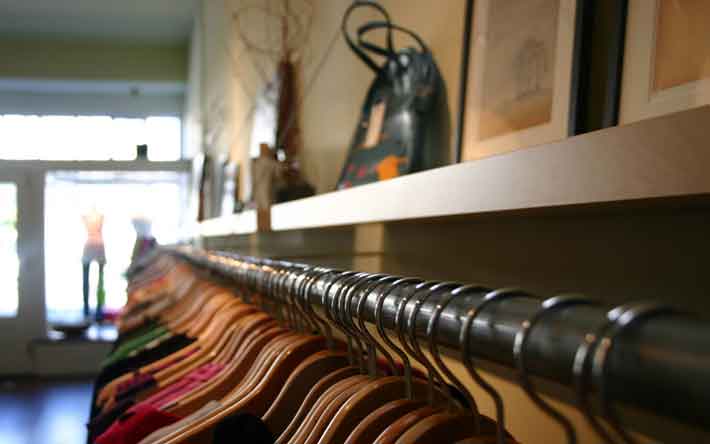 Everyday small specialty stores are fighting a battle. They battle to keep cost of goods down, they battle against large national chains and they battle to control expenses; all while maintaining a high level of customer service. It is this high level of customer satisfaction that is critical for it's success.
CBS can assist you with:
Evaluating credit opportunities
Establishing inhouse accounts
No-Cost check recovery program
Recovering delinquent inhouse accounts
Improved customer service
Low cost check verification service
Increased profitability
Click here to get more information on CBS' Specialty Store Solutions and how to become a CBS customer! 
Check Solutions for Specialty Stores
Marketing research shows that customers place as much value on the service a business provides as they do on the products that they sell. Welcoming customers to pay for the purchases by check is one of the best services a business can offer. By encouraging more good checks you help minimize the high costs in taking credit cards. Statistically, only 1% of all checks are dishonored, couple this with an average of 75% recovery by CheckMate, and loss on checks is minuscule.
Whereas, credit card discount fees together with transaction fees reaching over 6%, eat away at already low profit margins, with no opportunity to recoup those fixed costs. To make matters worse, when credit card fraud occurs there is little or no chance of recovering your monies. With the complexity of balancing a bank statement riddled with daily ACH transactions, many times businesses are completely unaware of their losses or costs regarding credit cards.
By encouraging checks, you're adding monies directly to your bottomline.
Our CheckMate program includes:.
Bank Authorization for quick reporting/processing of dishonored check
ACCESS Electronic Check Verification
Consolidated Check Returns to minimize bank fees.
Check Recovery is provided at NO COST to our members
Electronic Check Clearing Services via ACH
Second Placement Processing
Fraud Services
Account Recovery Solutions for Specialty Stores
Bad debt can be crippling for small businesses. With today's heightened focus on managing expenses, you need a credit partner that can assist with minimizing slow-pays or recovering delinquent in-house accounts. Our services include:
Skip Tracing Services
Third-party Collections
Commercial Collections
Pre-Collect services
Litigation
Pre-Employment Screening Solutions
It is critical for a business to protect themselves. Hiring qualified honest employees is important to that success. Our program explains all legal requirements to make certain that your company complies with various laws. It is a highly effective way of combating employee fraud.
Click here to get more information on CBS' Specialty Store Solutions and how to become a CBS customer! You should receive a response from a sales representative by the next business day.