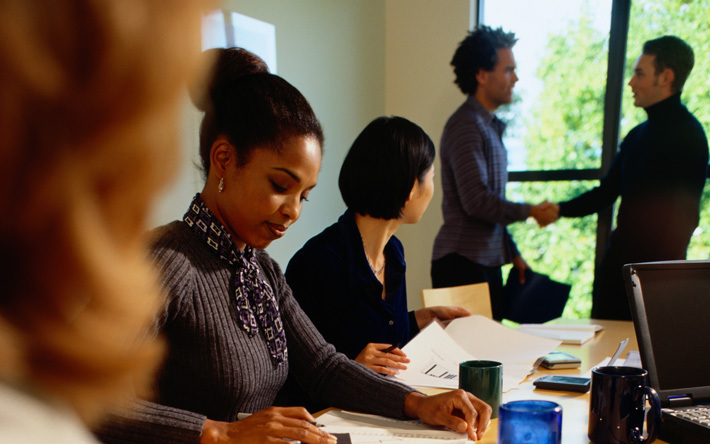 Retail is one of the largest industries within the US. And in today's fiercely competitive market the extension of credit is hardly an option – it's required! Your credit terms can often make the difference in the sale. While liberal credit terms may attract more customers, they don't always attract the right customers. The goal is to balance growth and profitability.
CBS Retail Solutions is specifically designed to meet the unique needs and objectives of retail companies of all sizes. Our solutions are highly customized and designed to free up limited business resources while preserving and growing customer relationships.
Today's successful retailers understand the need to collect debt rather than increase prices to offset bad debt. At Credit Bureau Services it does not matter if you are a small business or a chain; or if you're sending us one account or many. We will provide you with the same outstanding service that we give to all our many satisfied clients.
CBS can assist you with:
Developing solid credit procedures to better manage credit
Minimizing expenses associated with slow-pays or delinquent accounts
No-Cost check recovery program
Increased profitability
Improved customer service
Click here to get more information on CBS' Solutions for Retail Stores and how to become a Credit Bureau Services customer!
Credit Solutions for Retail Stores
We all know that an account properly opened is 50% collected. Our credit reporting services offers:
Single Bureau Credit Reports
Dual-Merged Reports
Credit Point Scoring Products
Account Recovery Solutions for Retail Stores
Bad debt can be crippling. With today's heightened focus on managing expenses, you need to efficiently find debtors and collect from those most likely to pay. CBS' suite of products helps you prioritize collection activities, locate skips, improve recovery rates and reduce write-offs; they include:
Skip Tracing Services
Third-party Collections
Commercial Collections
Pre-Collect services
Litigation
Check Solutions for Retail Stores
Marketing research shows that customers place as much value on the service a business provides as they do on the products that they sell. Welcoming customers to pay for the purchases by check is one of the best services a business can offer. Statistically, individual's in the higher income brackets tend to rely more on checks than on credit cards. Our CheckMate program includes:.
Bank Authorization for quick reporting/processing of dishonored check
ACCESS Electronic Check Verification
Consolidated Check Return to control bank fees
Check Recovery is provided at NO COST to our members
Electronic Check Clearing Services via ACH
Second Placement Processing
Pre-Employment Screening Solutions
It is critical for a business to protect themselves. Hiring qualified honest employees is important to that success. Our program explains all legal requirements to make certain that your company complies with various laws.  It is a highly effective way of combating employee fraud.
Click here to get more information on CBS' Solutions for Retail Stores and how to become a Credit Bureau Services customer! You should receive a response from a sales representative by the next business day.