With it's corporate office in Fremont, Nebraska; Credit Bureau Services has been servicing the needs of Nebraska communities since 1905. 
We are founded on the principle of supporting our communities.
We show that support both in the services we provide and by purchasing within our areas. We recognize that this sometimes means paying a little more to purchase locally, but we believe in supporting those businesses that support us.  Throughout the year we run contests to encourage our employees to support our members, this keeps an awareness of who we truly owe our jobs to -- you.
Our staff is continually involved in numerous civic organizations to make certain that we are always aware of community needs.  We truly live and work with our friends, both personally and professionaly.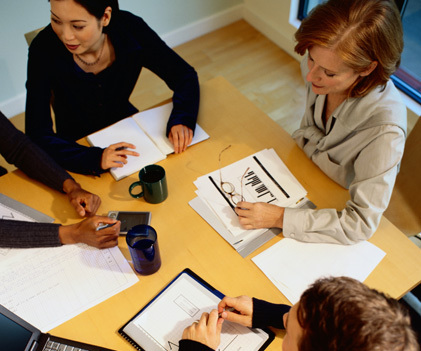 We realize that area businesses trust us to provide them cost-effective programs.  We are continually reviewing new ways of doing what we do.  We never jump onto the cutting edge of something new until we have evaluated potential benefits or pitfalls, to you our client.  Once those elements are weighed, we establish programs that will maximize the benefits and eliminate or minimize the problems.  We recognize that the programs we design can directly affect your business. And our goal is to always have a positive effect.
We believe in treating others as we would want to be treated, therefore, when an individual comes into our office to pay on an account, we treat them with respect.  We all recognize how easy it is to experience problems in paying bills.  Our goal is to assist those individuals in restoring their credit and their relationship with our members. 
We believe in being the best in what we do.  We are continually training, evaluating, enhancing and improving our services and ourselves.  We spend thousands of hours a year attending conferences and seminars to learn what is new within our industry and the industries we support. We recognize that we are here to assist you and your business. And we are dedicated to that endeavor.