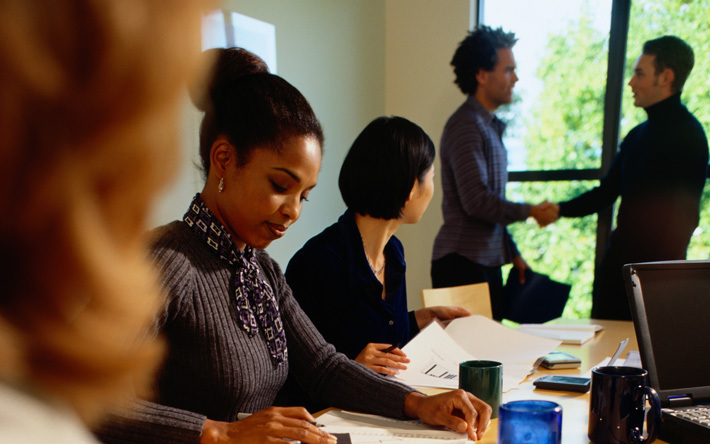 Advertising & Media are ways to increase visibility of all businesses. Your client may be new in their industry and trying to grow their business. Knowing your client is more important than ever. While helping your clients grow their business, management of accounts receivable is important for the growth of yours. Many times you have invested a significant amount of time and energy in understanding the client's need, developing the right advertising piece, then you place the ad and now something has gone sideways. The client isn't returning your calls, or the bill is past 90 days. Its times like those that make business challenging
CBS can assist you with:
Developing solid policies to make business less challenging, allowing you to focus on the creative side.

Minimizing expenses associated with slow-pays or delinquent accounts

Increased profitability

Improved Cash Flow

No-Cost check recovery program

 
No Account Too Big. No Account Too Small.
Because Big Or Small, We Do It All.
Click here to get more information on CBS' Solutions for Contractors and how to become a Credit Bureau Services customer!
Credit Check-up
We all know that an account properly documented and recorded is 50% collected. Our Credit Check-up along with our credit reporting services offers:
Analysis of your policies, forms and messaging

Our goal is to develop, refine and improve them to effect cash flow

Establish Best Practices for you and your company, insuring customer satisfaction

Then, when needed, we offer credit reporting

Single Bureau Credit Reports (TransUnion, Equifax)

Dual-Merged Reports (for Extra Protection)

Credit Scoring Products
Account Recovery Solutions
Bad debt can be crippling. With today's heightened focus on managing expenses, you need to efficiently find and identify the responsible parties, then collect from those most likely to pay. CBS' suite of products helps you prioritize collection activities, improve recovery rates and reduce losses; they include:
Skip Tracing Services

Locating Assets

Third-party Collections

Commercial Collections

Pre-Collect Services

Litigation
Check Solutions
From business checks to consumer checks, CBS' program works to minimize any losses in this area. Statistically, individual's in the higher income brackets tend to rely more on checks than on credit cards. Our CheckMate program includes:.
Bank Authorization for quick reporting/processing of dishonored check

ACCESS Electronic Check Verification

Consolidated Check Return to control bank fees

Check Recovery is provided at NO COST to our members

Second Placement Processing

 
Click here to get more information on CBS' Solutions and how to become a Credit Bureau Services customer!