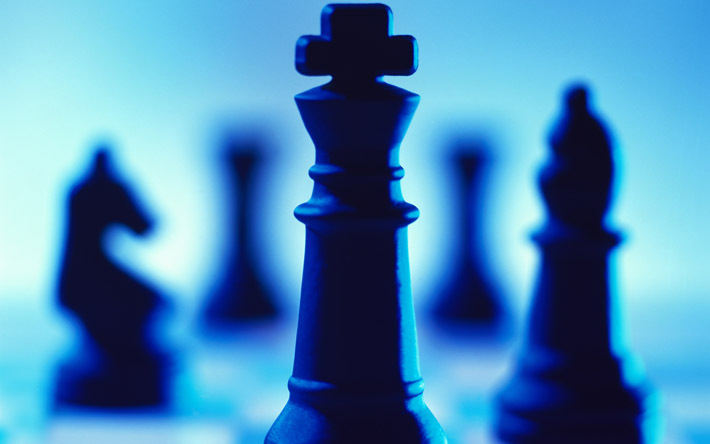 CheckMate is a community cooperative program, committed to helping local businesses maintain confidence in check acceptance. The fact is, if you take checks at some point in time you will receive a dishonored check. CheckMate's goal is to minimize your frustration and recover your monies with little or no cost to you.
The secret to successful recovery is immediate action.
All of our member's are encouraged to sign-up for our "Bank Authorization Service." This is a free service. It provides for any dishonored check to be automatically sent to us for processing. By receiving this information in a timely manner, we are able to alert our ACCESS verification members of potential problems. This helps minimize losses within our community. It also controls potential bank fees for both you and the checkwriter.
Once the check is received in our office, we immediately update it into our system and collection efforts are started. CheckMate's Merchant Acknowledgement let's you know that we have begun our efforts.
Taking advantage of technology.
For pennies, our member can take advantage of our Electronic Check Clearing (ECC) process. This service utilizes the best areas of the ACH network to electronically recover your monies.
Our studies show that 80% of all dishonored checks can utilize this service. For the other 20%, whiich includes business checks, high dollar checks, stop payment checks, irregular signature checks, re-deposited checks, government checks, two party checks, money orders and closed account checks are handled by our professional check collectors.
Plan your work and work your plan.
After technology fails, we turn to the heart of our business – our collectors. They know what it takes to resolve problems and recover your monies. Our goal is to recover 75% of your checks within 45 days.
We recognize that there are certain situations that make recovery difficult. These situations maybe bankruptcy or fraud. But, we don't stop there. When we are notified of a bankruptcy we immediately prepare papers so that you can file a claim. In the case of fraud, we work quickly to identify the situation, then notify both you and the police so the criminal will be stopped. We are truly committed in helping you recover your monies.
And the best part is, when we collect a check, we remit to you 100% OF THE FACE VALUE OF THE CHECK.
And there is more...
We recognize that there are some individuals who have no intention of honoring their checks, these maybe low or high dollar check, but not sufficient dollar amount for a felony. In those situations, we offer our "CBS Select Services" Program. For a low commission rate, these checks are worked by a second team of collectors. Here accounts are evaluated for legal action and tradelines are reported to a national CRA.
Click here to get more information on CheckMate's Check Recovery Services and how to become a CheckMate member! You should receive a response from a sale representative by the next business day.