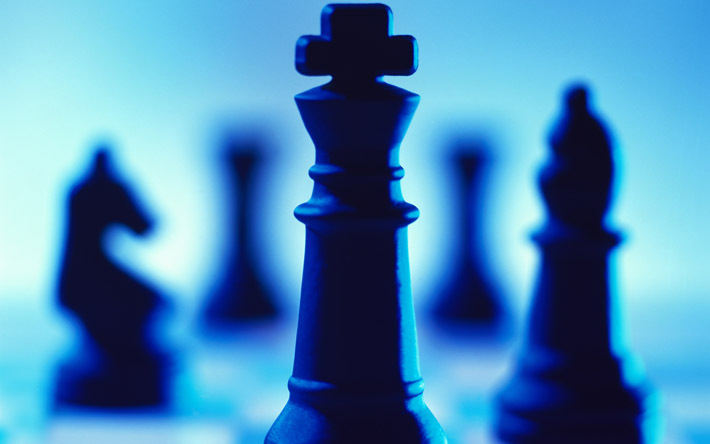 Contrary to popular belief, checks are not going away and they are not exclusively used by the elderly. Despite a surge in credit, debit and crypto use, checks remain the most SECURE and RELIABLE methods of payment - for both consumers and business.
Every day, we hear on the news about some databreach. Roughly 1.5 million consumers have had their credit/debit cards compromised through fake transactions by hackers. Most time, the loss from these, while identified quickly are borne by the merchants. While checks may be stolen, the cost to area merchants on those pale to the losses on credit/debit card fraud.

Research shows that customers place as much value on the services a business provides as they do on the products they sell. So with CheckMate you can confidently welcome customer's checks.
In the check acceptance game...your best move is CheckMate.
CheckMate is a broad-based community cooperative program. Thousands of merchants and financial institutions participate in our program. Designed to help businesses reduce risk, increase profitability, streamline operations and bolster customer satisfaction.
Most businesses that accept checks have a few bad checks. No business can justify the expense or time it takes to collect these checks themselves. Our CheckMate programs are highly customized to meet your particular needs. We collect both on business and consumer checks. From third party influence and ACH technology to professional and timely check collections, our programs are designed to quickly recover your funds while maintaining customer relations.
CheckMate's...cost controlling features.
Besides cash, checks continue to be the least expensive payment method for both businesses and consumers. Statistically, businesses pay FOUR times more for credit card transactions than they experience in check losses. That's correct, for every $1 in check losses businesses pay $4 in credit card fees. Most businesses would actually increase profits by encouraging more checks and less credit cards.
And what's even worse, the cost to verify and process a credit card is 41% higher than the cost to verify a check. And even with an "authorized" credit card transaction, you can still experience a chargeback on the transaction. When it comes to fraud or disputes, the difference is - on most checks you most likely will recover your funds, while on credit cards you won't.

All these factors become even more pronounced in periods of inflation, when businesses want to do all they can to keep prices down
With CheckMate, you minimize losses and problems, while maximizing your profits. Businesses that utilize our ACCESS verification service save money and time. Our system is designed to stop the bad check writers when it counts – before leaving your store with your merchandise.
Regardless of size or volume...CheckMate's affordable.
CheckMate provides a check service that is accessible and affordable to ALL businesses, regardless of size or volume.
Your Best Move for Check Acceptance!
Check it, Approve it with CheckMate.
Click here to get more information on CheckMate's Services and how to become a CheckMate member! You should receive a response from a sales representative by the next business day.